#destinationIceland: the itinerary
The constraints was intentionally reduced to essential in order to adapt movements to weather, inspiration of the moment and suggestions I could have received on my path: it should have been the journey  to define itself.
#destinationIceland was not intended to be a mere wander, but an expedition to collect information. So the choice of the stops should have been dictated by significance and applicability to the central topic: the relationship between man and environment.  In practice the territory took over, marginalizing people and pushing me to go, simply.
The certainty that the least you plan, the more pleasurable is the discovery has been totally confirmed.
For safety reasons I had with me an hotspot to track my position in real time and, in case of emergency, to ask for search and rescue team intervention. The lack of accidents prevented me to test its efficacy in critical conditions, but I could plot my itinerary on a map.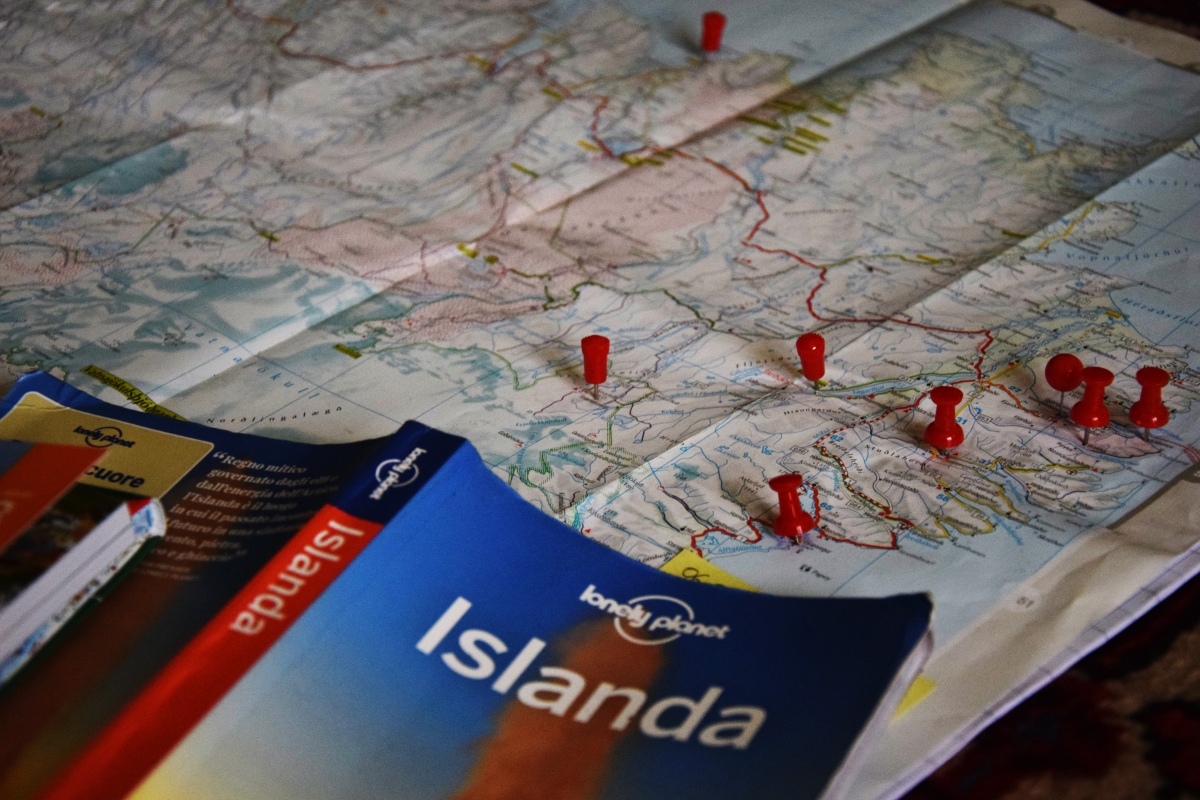 The only references I anticipated were the journey "coordinates":
the departure is set for August 3rd, 2016 from Torre Boldone (a small village near Bergamo- Italy) with my Dacia Duster;
the boarding to Iceland from North Denmark will be in the afternoon of Saturday 06.08.2016;
the arrival in Iceland is expected on August 11th, after a 3 days stopover in the Faroe islands;
21 days of free wandering in Iceland;
return boarding on Agust 31st and arrival in Denmark on Septembert 3rd;
back to the base by September 6th, 2016.
For the curious without restraint I added the schedule of the MS Norröna ship (from Smyril Line company) I would have travelled with:
OUTBOUND JOURNEY
Departure from Hirtshals (DK) to Faroe Islands 06.08.2016, at 3:30 pm;
arrival at Tórshavn 07.08.2016, at 10:30 pm.
Departure from Tórshavn to Iceland 10.08.2016, at 6:00 pm;
arrival at Seyðisfjörður (IS) 11.08.2016, at 8:30 am.
RETURN JOURNEY
Departure from Seyðisfjörður (IS) to Faroe Islands 31.08.2016, at 8:00 pm;
arrival at Tórshavn 01.09.2016, at 3:00 pm.
Departure from Tórshavn to Denmark 01.09.2016, at 9:00 pm;
arrival at Hirtshals (DK) 03.09.2016, at 10:00 am.
[/fusion_text]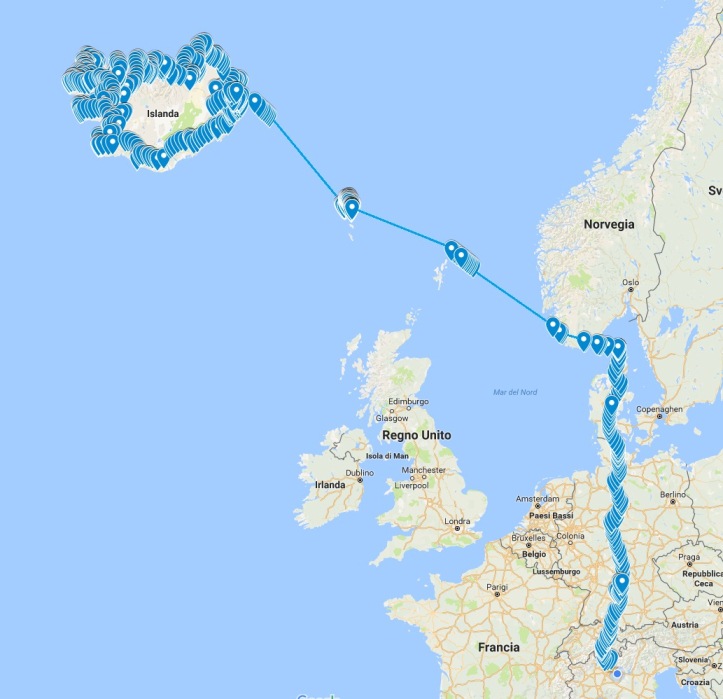 You can download the track and consult the details
with Google Maps or Garmin BaseCamp.
Click on the logos!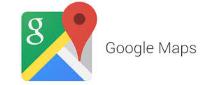 Do you need help? Here some simple instructions.
For Google Maps follow this link
download and instal the free software from this link;
open the software and, from the menu "File", select "Import in collection";
select the gpx file you downloaded from the Garmin logo above and click on "Open". In a few seconds the track will be imported and will appear on the map.