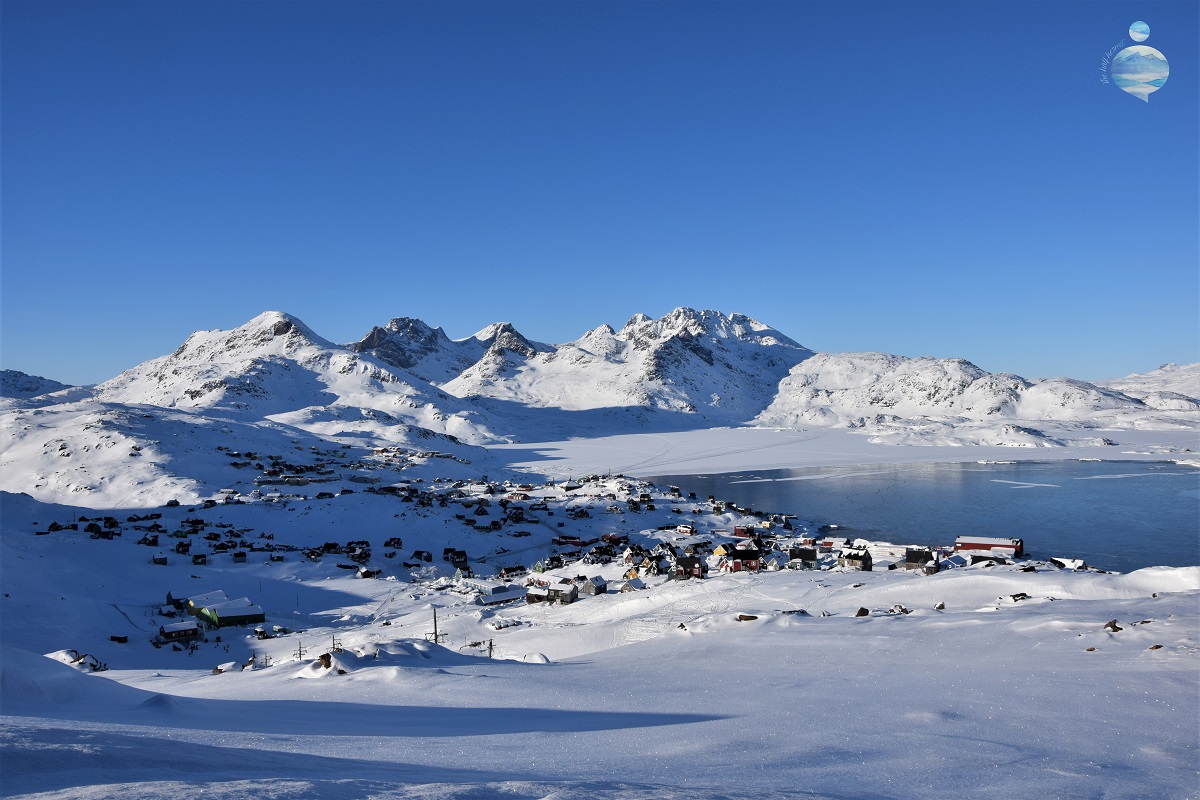 It has been more than 4 months since I got back from East Greenland. I've had enough time to let the smoke clear from memories and  impressions and to receive sarcastic e-mail from the Netherlands: writing "new stories are coming soon" make people think it's a matter of days or, at most, weeks and no Dutch people would think about waiting for months anyway. Can't blame it. I could have retrace my travel journal and write about the winter life in Tasiilaq, with kids using streets like they were ski slopes and the dogs, fed and hard-working, pulling sleds. After all (almost) a month in Greenland during wintertime offers you a wide range of information. But the fact is this travel's souvenirs are of a different kind.
Two weeks are a long time compared to the traditional measuring tape for travel and time off, anyway the experience you earn is only a foretaste of the surface of a place and lives that inhabit it and, most of all, you can't sense how much hides below that surface. Instead in a month you have all the time you need to open the doors that lead to basements and cellars where others hide their lives and, if you are a lucky one, you glimpse actual worlds. A month is the time that makes you sense how thick is the veil of appearance and how you unconsciously wove it, with what rate of preconceptions, fear, defenses, display of differences and languages, if you've prefered the "bridal viel" or the "patchwork quilt" piece.
Viel or quilt that it is, the appearance will never fall down probably, even after an intire life in the same place, but a month in a foreign country forces you to deal with its existence, to try to balance between beauty and difficulty and to be committed in keeping them apart, not to lose the curiosity of the gaze nor to minimize the sharpness of reality. It turns out to be a zen practice based on patience and care. The hurry does not exist here because it never pays back, on the contrary it makes snow and ice seem more slippery and people hostile; the care is essential here because in wintertime you cannot run away from East Greenland, quite the opposite, if the weather doesn't match the conditions in Iceland, then there's a good chance you could get stuck and, in that case, it is essential you being able to take care of your reactions and those of others.
But the greatest advantage of sensing the appearance is you not being able to understand, the disorientation, the distinct feeling any reference point is no more than your fabrication. Nothing stop you from creating sparkling new ones every day, but if they do resist it is only a matter of… appearance. Instead if you abandon yourself, you'll have the opportunity to learn to float among facts, habits and ideas with no need to anchor to any of them. You let them be at your side, you take them for what they are: tracks that connect you to someplace else. So you realize that tracks can't bear anybody, that balance is your job and being first and foremost alone has a meaning: to give you a meaning.